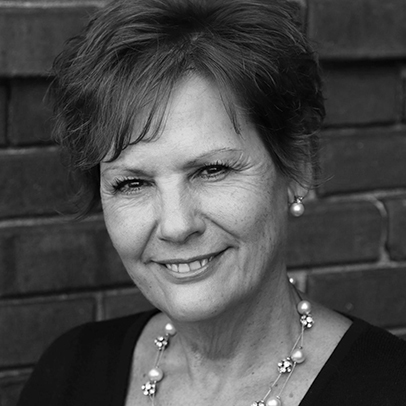 After 39 years in the business, Cathy Hoppough is making the switch from Coldwell Banker to Keller Williams. As a top producer, office owner, and self-proclaimed "older agent," Hoppough routinely closes 90-120 units each year, and brings in a 12-month production to the tune of $18M+ in volume. Of the decision to move, she says, "I still have a lot of years to offer and I want to take my career to the next level."
Although she has been a longtime follower of Gary Keller and reader of his books, Hoppough will tell you that she didn't make the move without years of research to back up the decision. After becoming aware of the impending war on the agent's business during her tenure as president of the Grand Rapids Association of Realtors, Hoppough was especially impressed with Keller's passion to protect the agent's business with innovative technology to compete with the disruptors on the scene. Even so, the deciding factor in making the move was a lingering feeling of being stuck in a rut, and the sense that her company had exhausted its options to help her grow her business. Once Hoppough's franchise noncompete expired, she finally put all those years of brokerage comparisons and evaluations to use and committed to change.
According to Karla Huitsing, operating principal at Keller Williams Rivertown, not only was this a pivotal move for her, but for the many agents she leads and pours into each day. Now they're all excited about Keller Williams' renowned culture and unlimited growth opportunities. Huitsing adds, "As a lifelong learner, Cathy hungered for greater culture and deeper personal development. As the number one training company, KW offered the biggest path to grow exponentially. The more Hoppough researched between the major franchises, the more Keller Williams pulled at her heartstrings as the company provided everything she was looking for. Her excitement about this new partnership is palpable."
And yet, big change often comes with concerns and challenges. Hoppough's database numbers in the multiple thousands, and she moved her business in one of the hottest markets many have seen in decades. She's happy to say that the transition has been nearly seamless and that she is up and running her new brand – Keller Williams Rivertown Hoppough – in the same office where her clients have come to know and trust her.
She had a lot of choices, but she says, "After more than four years of research, attending events, and talking to agents, partnering with Keller Williams was the absolute best step forward for me, for my clients, and for my fellow colleagues." With her longevity and legacy of loyalty, Hoppough is excited about making Keller Williams her brand of choice for the future.