San Francisco Bay Area-based real estate agent Caroline Huo knows what it takes to succeed in the luxury space. Over the last five years, she's grown her business from $20 million to $87 million, making a huge leap after moving to KW from Coldwell Banker.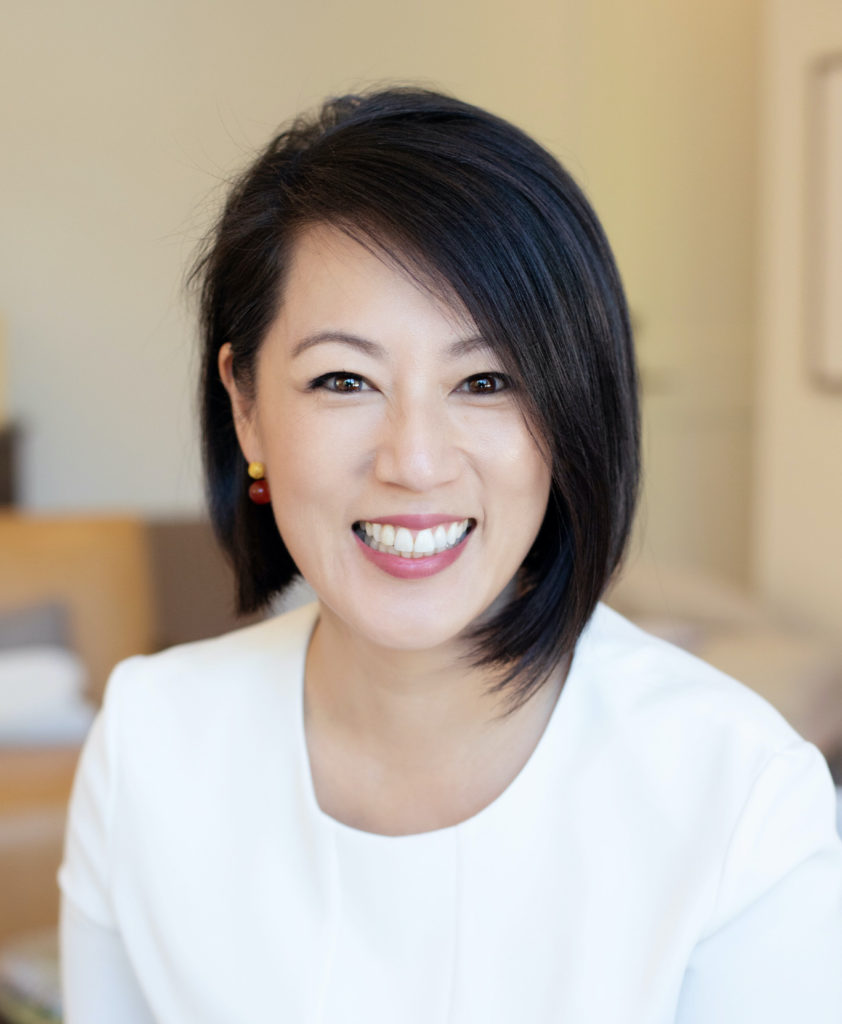 During her time at KW, she's nearly quadrupled her business, growing it even further during a global pandemic by staying one step ahead of her clients' needs through active listening and by delivering thoughtful, personal touches that keep her luxury clients hooked. Huo is right at home at KW, a leader in luxury, and believes every client deserves a luxury experience regardless of the value of the property they're pursuing.
"Luxury isn't just a price point," she says. "We make sure we are price-blind. Luxury is an experience, not a transaction. You make it feel truly personal and warm for every client."
A lifelong passion for real estate
Huo's real estate journey began as a child. Her interest was piqued after sitting in on business conversations with her real estate investor parents.
"I was the one tapping them on the shoulder and saying, 'can I go see this property with you?'" she says. "I loved that energy and seeing something come to life. I always had a love for the possibilities of real estate, whether it be design and development, the excitement of the hunt for the perfect property and closing it, or investing in income property and watching it appreciate while providing a home for others."
Nearly two decades ago, she joined Coldwell Banker and grew her business. Then, she hit a professional hurdle while also taking time off for a health issue.
"I asked myself three questions," she says. "Am I good at what I do? Do I bring value to people? And, if the answer to those two questions is yes, then how do I make this sustainable?" She found her answer at Keller Williams. "Traditional agents are often not aware that they are not just agents, they are business owners. I joined KW because KW speaks this language I had never heard and didn't realize I was so hungry for."
Staying true to your brand
Huo's mentor had joined KW, and she followed in 2015. She relished the fact that, at KW, agents maintain their own brand while leaning into KW's powerful position as the luxury market leader that's redefined luxury and grown to a $33.5 billion market share.
Huo leverages KW's global reach and distinct tailored approach to real estate, its agents and networking opportunities and expertise, while her brand stands out front.
"What I love about KW Luxury is that, unlike traditional brokerages where the brand is the brand, at KW we're interdependent, meaning our brand is partnered with and empowered by KW."
For Huo, brand is everything. But, her brand goes beyond just the colors and the distinct look. It's centered in her mission, her vision, and her values.
"Your brand is not just the look; it is your standard to the smallest detail, such as how your team writes emails, how quickly they respond, how anticipatory they are and such." Her team stays true to their brand through a book that:
Defines the look and feel of their business
Outlines the group's ethos with a detailed Mission, Vision, Values, Beliefs, and Perspective statement which aligns with their core values
"You can build your business where you are the brand," she says. "Through your service, people experience the brand and will then refer you for your standards." 
Hire smart to scale up
Huo has succeeded by making smart, strategic hires, and throughout her journey has learned how hiring outside the real estate industry can bring unique points of view.
"Number one is hiring the right people, bringing the right people with you in the boat," she says.
Huo hired Lazar, who came from corporate America and Harvard Business School, as her first buyer agent. She then quickly moved into the position of director of sales and expansion and helped Huo scale up.
"We met and it was electric," Huo says. "She has this big vision. If you hire outside of the industry, it's pretty special because they're bringing other experiences and points of view that you might not have seen otherwise."
Deliver a personal touch
Over the years, Huo's team has distinguished themselves by pouring into their clients, offering unique, personal touches. "It's all about communication and getting to know each individual client," she says. "And not just a quarterly get in touch. It's understanding where they are by asking questions and active listening, and it's so specific to each client."
This is especially important, as shifts can present themselves swiftly. During COVID-19, Huo and team doubled down on this strategy as the needs of her buyers and sellers shifted. They helped entry-level buyers in vertical living looking for more space, and ultra-luxury clients seeking properties outside big cities by 1) getting ahead of clients' needs and 2) providing unique, personal touches.
"We increased our demonstration of love to our clients," she says, checking in more often and finding innovative ways to help. "Then, eventually, the conversation turns to business."
A 5-Step System for Getting More Personal
Huo and her team distinguish themselves by these personal touches. When one luxury client mentioned she was too busy to do holiday cards, Huo sent a photographer to her house. The client felt heard.
Over the years, she's embraced a tried-and-true system of five marker points for her luxury sellers:
1. When the listing agreement is signed, send a gift
2. When the home is being packed up, send a meal
3. Before the open house, send a note and gift card to the kids, thanking them for their help
4. At signing, bring a bottle of champagne
5. Closing gifts are unique to each client
"It's that practice of active listening, observing, and asking great questions that's key to the client experience," Huo says. It's one that recent events have only reinforced. "The pandemic, what it's done is to teach us to engage with our clients at an even deeper level and meet them where they are," she says.