Lana and Bryan Rodriguez got the real estate bug back when they were dating. With money still left from his deployments in Iraq and Afghanistan and her sales background, they created their own real estate portfolio and tried out the landlord role when they dabbled in rentals. After they married and his active-duty Army officer career moved them to Colorado Springs, Colorado, they purchased their third property together. The mediocre effort of the agent who handled the transaction made an impression on the couple. Lana had been managing high-end retail sales since immigrating from Latvia in 2004, so she was steeped in the ins and outs of customer service. Bryan encouraged her to transfer her skill set to real estate, reminding her, "It's all about working with and for people."
Lana's first year in the business, 2015, was a challenge. Still new to the city, she started as an agent with RE/MAX while Bryan – a graduate of the prestigious U.S. Military Academy at West Point – assumed a demanding position at Fort Carson. Soon, they were expecting their first baby. Amid it all, Lana closed an impressive 31 transactions. When her solo production catapulted to 116 transactions the next year, she started bringing people in to help her. By the end of 2018, the team was up to 204 units – earning the group a spot within the top 10 teams in the Pikes Peak region.
Their sales were supported by one of the best operations managers in town, who worked for The Lana Rodriguez Group for 18 months. Things were going well until he left for another opportunity, and Lana recognized how many hats he was wearing. "The transition opened my eyes. Systems should never depend on a person, especially one person. We were on track to close 300 transactions when our lack of processes, systems, and support hit us."
Meanwhile, Bryan had made his way through The Millionaire Real Estate Investor and was moving on to The Millionaire Real Estate Agent, both written by Gary Keller. In June of this year, the pair started exploring options with Keller Williams. They attended Gary's Mastermind and started peppering every KW agent they saw with questions about their experience with the company. The answers were the same: the world-class training and education, the leadership, the proven systems and processes, and the vibrant culture.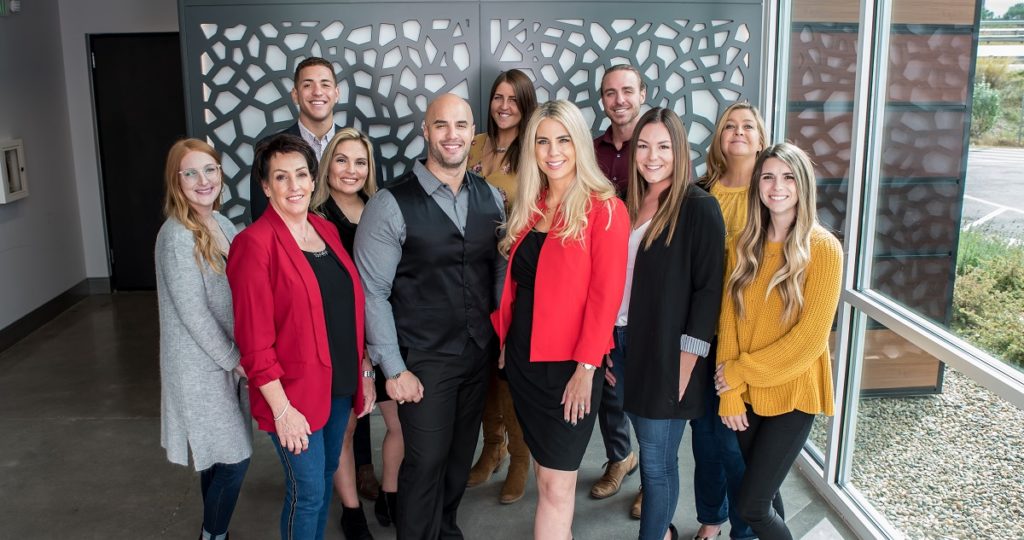 In August 2019, the entire Lana Rodriguez Group made the move to Keller Williams and has found the community and support they were seeking. Lana finds her colleagues at Keller Williams Premier Realty warm, refreshing, and incredibly like-minded.
"Everyone has been so welcoming, so goodhearted and willing to share with us; which is crucial because this industry can be harsh." With their success in real estate, the pair were able to fulfill Lana's longtime dream to bring her parents over from Latvia and buy them a house nearby. Along with her two children and Bryan, her aging parents are a significant part of her big why.
Bryan recently retired from active duty, got his M.S. in real estate, transitioned to the National Guard, and stepped into the team manager role. He's already pushing the team to new heights with their first developmental hotel/condo conversion listing and is excited about helping build up the Keller Williams brand in the city.
"It's a good time to turn the tide. I'm thankful that Keller Williams has come alongside us and given us a platform to help us reach our potential."